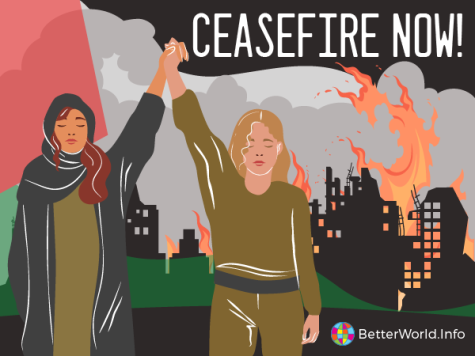 The current war between Israel and Hamas began in October 2023. Tensions had been building between the two militaries for many years. But until this time civilians were enjoying a period of relative respite.
On October 7th Israel was shaken as the radical Islamist military organisation Hamas, officially known as the Islamic Resistance Movement, carried out a large-scale terrorist attack against Israel. About 1,200 people, mostly civilians, lost their lives - it was the deadliest attack against Jews since the Holocaust. The strikes took Israel completely by surprise and left them largely defenseless.
Israels retaliation led to the mobilisation of 300,000 reservists. The Gaza Strip was completely sealed off, and rocket air strikes were fired relentlessly, and indiscriminately. To date, well over 14,000 Palestinian lives have been lost, over 5,000 of which were children. Genocide accusations and war crimes from both sides are being deplored by many leaders, NGOs, and the peace movement. Civilians in the Gaza Strip are suffering unimaginable atrocities, and there is a growing humanitarian crisis. Those residing in the strip are being punished for the actions of the Hamas. Isolation and the brutal air raids have left them without shelter, clean water, electricity, food, and medical assistance.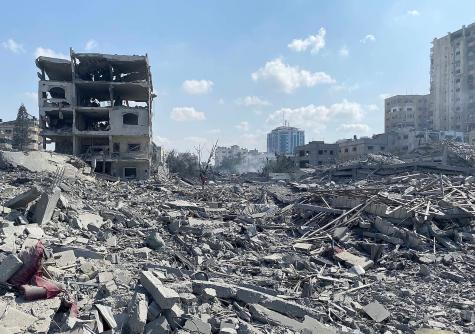 Vast numbers of Palestinians in Gaza are now preparing to flee south as the Israeli army plots an invasion to free hundreds of Israeli hostages, and to finish their assault on Hamas with a huge ground offensive. The Gaza Strip looks yet again to be the centre of a long and bloody battle achieving little more than suffering and despair on both sides. Negotiations, de-escalation, and peaceful coexistence are once again a forgotten option between the two military minded groups.
International reactions have failed to call for diplomatic solutions and peace talks. Nations so far have merely offered their expressions of condolence and warned both sides to operate with restraint. The situation however has already escalated far beyond what anyone could have imagined. The U.S. has expressed their ongoing military support for Israel and views their response to the Hamas attack as justified.
This guide offers a comprehensive critical overview of the events in the Hamas-Israel War including key news sources, media bias, background information on the lead up to this new military offensive. We highlight voices for peace and de-escalation, the BDS movement, and provide detailed guides to the many years of settler violence in the West Bank, human rights abuses, peace efforts, economic impacts, Israel's endgame in Gaza, and important quality news sources.
Please share this unique resource via Twitter, Facebook and Instagram! - German speakers should visit our partner site Bessere Welt Info for further insight into the Hamas-Israel Krieg from a European perspective. Expert input is welcome!
Author: Maximilian Stark 16.10.23, licensed under CC BY-ND 4.0. Translated and edited by Rachael Mellor 17.10.23, Updated 25.11.23.
For more information of the Hamas-Israel War see below  ⬇️
Info on HAMAS-ISRAEL WAR 2023