Complete guide to society including a celebration of humanity and its traditions, languages, cultures, communities, and religions. Learn about social injustice, the development & aid industry, how we can foster tolerance, and so much more.
In this unique guide to society, we explore all the top issues that affect people in todays multifaceted world. Under social justice we highlight the plight of minority groups, and the ongoing fight for equality. Within the development & aid category you can discover the incredible work of the aid industry, and the ambitious SDGs uniting all nations to act today, for a more sustainable future.
Our inspiring culture guide will open the world of the arts, festivals, film, language, and much more. Finally, we delve into the major religions of the world, where we explore different forms of faith and spirituality. We imagine a world where people from all groups of society can exist harmoniously, equally, and without prejudice.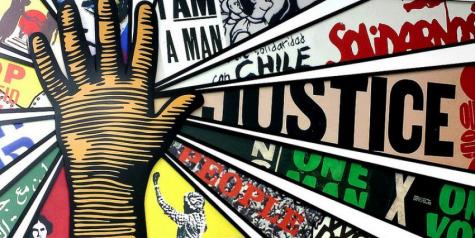 Social justice exists when a state of fairness is experienced by different sectors of society with regards to wealth, opportunity, and privilege. Unfortunately, even though the benefits of a just society are well documented, we are still far from reaching this goal.
Keep up to date on the latest developments and injustices in our excellent news category, and find out how you can get involved by searching inspiring social justice organisations near you.
In this revealing guide to all things equality, you will find in-depth categories on themes such as the importance of empowerment, the excellent work of non-profits and social entrepreneurs, philanthropy, and activism.
We feature a hub for volunteers who will discover many different ways that they can contribute to a better world in their free time.
Learn about social justice advocates and civil rights defenders such as Leo Tolstoy, Desmond Tutu, Malcom X, and many others, in our exemplary people category.
Search by topic to learn about some of the key issues affecting social justice progress today. We look into the root causes, and potential solutions of poverty, homelessness, economic inequality, and much more.
Some groups of society face greater challenges than others. We highlight the specific issues faced by senior citizens, men, and women. You will also find guidance and support for those who need it most.
Minority groups have always been marginalised and conveniently brushed to the outskirts of society. Better World Info supports the LGBTQI+ community, disabled people, and migrants and refugees. For each group you will find comprehensive coverage of the daily struggles they face, the brilliant organisations working for change, and top news sources to help keep you informed.
Systemic racism built into the laws and regulations of our society fuels discrimination and hate. There can be no social justice in this type of society. Our guide to racism uncovers themes such as criminal justice, employment, housing, and political representation. Find the groups working for equality, and support for those who need it.
We look into workplace issues such as rising unemployment, workers' rights, and the need for a living wage. Find information on the importance of strong workers unions who are responsible for many of the rights that workers enjoy today.
Finally, we cannot have a just world without kindness and compassion. Better World Info practices and celebrates both. Find all kinds of inspiration on how you can spread a little bit of joy each day.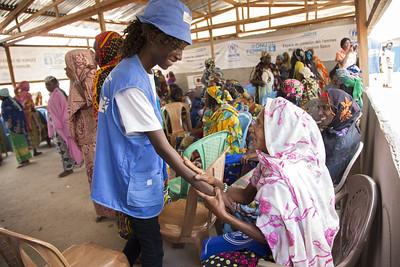 A key tool in the fight against global poverty, the international development and aid system provides $165 billion annual assistance to help with some of the world's toughest challenges.
This system however is far from perfect. Better World Info provides a unique resource offering in depth analysis of the aid industry, and development assistance for countries in need. Find top news resources, journals, and blogs from development experts.
Get access to the multitude of organisations, institutions, campaigns, think tanks, and philanthropic foundations working towards improving access to education, nutrition, healthcare, sanitation, opportunities, and a clean and safe environment.
The Sustainable Development Goals were adopted in 2015 by all UN members. They have become the backbone for lasting peace and prosperity - with people and the planet at its heart. Our independent guide to the 17 SDGs follows their progress. You will find all key updates, information on implementation, and expert analysis.
Prior to the SDGs, the UN committed to achieving the Millenium Development Goals. With a similar approach to the SDGs, the MDGs project did achieve some success, however many of the targets were left unmet.
Providing financial assistance to poor countries is known as foreign aid. The impact of the aid industry is enormous, but there are downsides, such as corruption, increased dependency and costs, and investment propping up only large foreign companies. We offer a critical review of the aid industry, and how to best assist those desperately in need.
Food for thought, less than 1% of the annual U.S budget goes towards foreign aid, the equivalent of $41 billion. Yet, a massive $801 billion is budgeted for military spending (2021 figures).
We look into various international development theories, the different approaches, including humanitarianism, and which ones make the biggest impact. We highlight the importance of development indices and data collection in measuring success, and identifying areas which need more work. The shift from GDP as a development indicator to a more human approach, takes the focus from economic growth, to one that factors in quality of life.
Search our huge guide by topic on all the related issues in international development. With more than 8,000 links, you will find categories on agriculture & rural development, child soldiers, child labour, conflict resolution and peace building, education, post-conflict justice and reconstruction, disarmament, debt relief, disaster relief and prevention, economic development, fair trade, good governance, healthcare issues, hunger, infrastructure, social policy, the role of women, and so much more!
In international development by region, you can follow the progress of development efforts in all corners of the world, the key issues in each area, and the organisations fighting for better life quality.
Under development management we offer a wealth of resources and guides featuring key information on fundraising, NGO management, advocacy, and campaigning. Learn how you can get involved and make a difference today.
Search through our extensive toolbox on education and careers in development. Here you will find excellent courses, job sites, and volunteering opportunities in the field of development.
Here at Better World Info, we share a vison of one world. A world which is focused on a shared humanity, connection, and compassion. A world where we uplift each other, exist in peace, and live sustainably - enhancing the planet rather than depleting it. A world where we are not defined by the place we were born, or our physical characteristics.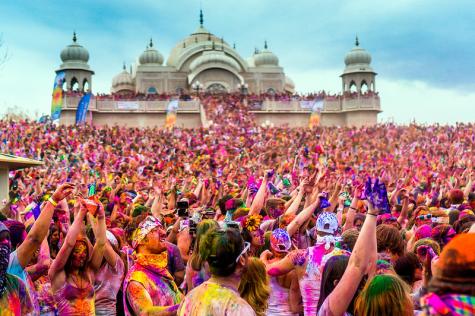 No guide to society is complete without culture – it is what separates humans from other creatures. Our celebration of cultural diversity and inclusion honours everything from languages, art, film, photography, and even gardens.
Find brilliant news outlets and resources on worldwide culture, artists, and excellent organisations opening up the world of arts to everyone.
We acknowledge the importance of protecting endangered languages, and the role language plays in preserving local knowledge, promoting inclusion, and inter-cultural dialogue.
Better World Info recognises all forms of art, and highlights those conducive to a better world. Find information on our selection of inspiring music, dance, cartoons, poetry, and literature which capture the essence of peace, positive change, and environmental protection.
Discover categories dedicated to art venues such as museums, galleries, theatres, and street art. Delve into the fascinating world of cinema and documentaries where you can find film festivals near you, learn about the role of women in film, and how this medium can be used as a platform for change, and to raise awareness of important world issues.
In our photography section you can find expert information on photography awards, photo archives, how to use stock photos, and common source images. We also feature the brave and inspiring photographers and photo journalists who capture precious moments in the natural world, and unforgettable portraits of humanity.
Art can be used as a form of protest, a way to unite different communities, and as a way to foster cultural tolerance. Explore our exemplary people in culture category to find some of the worlds most talented artists, see who is using art to raise the profile of key issues like Black Lives Matter, and who is simply spreading joy by sharing their work for all to enjoy.

Religion and culture often go hand in hand. Better World Info's must-have guide to world religions serves as a window into faith, spirituality, and worship - in all of their various forms. We explore intricate religious celebrations enjoyed all over the world, and how interfaith dialogue is the key to peace and tolerance. A world where people of different beliefs not only live side by side, but complement each other, and bring out the best in communities.
The world's religions are steeped in history, culture, and traditions. Christianity remains the most widely practiced religion, it can be separated into many branches. Find information on Protestant, Catholic, Orthodox churches, as well as the Church of England, and many others. We also look into the rising popularity of feminist theology, Christian pacifism, and of course Christmas and advent celebrations.
Islam is the second most popular religion, and actually is the fastest growing major religion in the world. Find excellent information on the Qur'an, Islamic news outlets and community resources, eco-Islam, Muslim women, Ramadan, Islamic studies and philosophy, Islamophobia, and extremism.
Buddhists believe that reaching a state of enlightenment by eliminating all greed, hatred, and ignorance, is the goal of human life. Find information on Buddhist leaders, their teachings, beliefs, and Buddhist views on ecology, human rights, peace, and consumerism.
Hinduism is the world's oldest religion, followers worship many gods and goddesses. Learn about Hindu beliefs including the 4 Purushartha's, or goals of human life, and the compelling concepts of karma and samsara.
Find information on many other religions including Judaism, the Quakers, Mormons, and Jainism. As well as special categories featuring the importance of religious freedom, and religious tolerance.
We explore the world of gurus, sects, spirituality, meditation, scientology, atheism, agnosticism, and so much more.
Uncover the inspiring stories of exemplary religious leaders such as the Dalai Lama, and Thich Nhat Hanh, and many other people of faith who advocate for peace, social justice, environment and human rights.
.
Better World Info aims to fight ignorance by providing essential information for citizens to make informed decisions. If we can spread awareness of social injustices around the world, we can unite and fight for fairness. If we can reduce lavish funding from giant war machines, then we can invest more in society, the vulnerable, and the marginalised. If we can celebrate culture, we can foster understanding, and embrace a multicultural society. A better informed world helps to create greater freedom and equality. This is the society Better World Info envisions and strives for.
.
Article by Rachael Mellor
SOCIETY by Rachael Mellor is licensed under CC BY-NC-ND 4.0
.
Image 1: 'Crosswalk in long-exposure' by mauro mora is published under the Unsplash License
Image 2: 'Stop the hate' by frankieleon is published by Flickr under CC BY 2.0
Image 3: 'UN Women Humanitarian Work with Refugees in Cameroon' by UN Womenis published by Flickr under CC BY-NC-ND 2.0
Image 4: 'Holi | Festival of Colors 2014' by Steven Gerner is published by Flickr under CC BY-SA 2.0
Image 5: 'World Religions Peace Dove' by OpenClipart is published by FreeSVG under CC0 1.0
Share