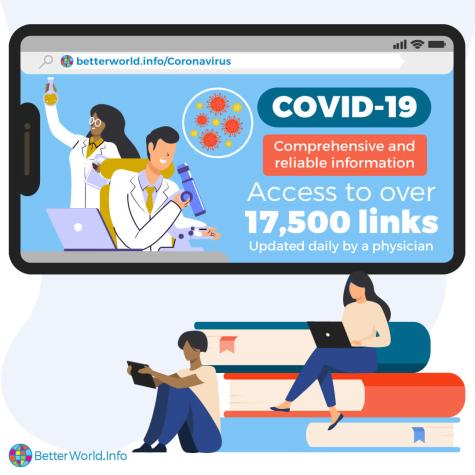 COVID-19 Guide
Here you will find a unique and comprehensive COVID-19 internet resource with ➡️ 12,500 English links, hand-picked by a physician. Important links are highlighted with an asterisk (*). We know how important it is for you and your family to have up-to-date and reliable information about the pandemic.
Visit betterworld.info/Coronavirus for the latest news, statistics and analysis on the coronavirus and its economic and global consequences. Our links are divided into sections to give you quick access to the facts. We offer up-to-date info on corona vaccination and live access to ➡️ 385 virus experts through our extensive Twitter list. Also on topics like Omikron, Home-Office, eLearning, and much more.
Click here for our ➡️ 6,500 German Corona links. - An excellent source of information and a unique contemporary document. - Please spread the word! - Input from experts is welcome.
Info on Novel Coronavirus Guide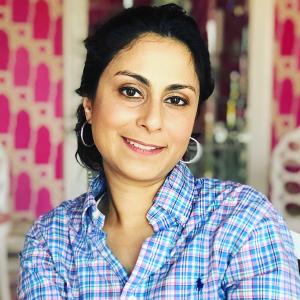 Hero of the Month
Dr. Celine Grounder and her Epidemic Podcast
Join American infectious disease physician and member of the U.S. Covid-19 advisory board every week. She goes beyond the headlines, delves into the science, and also the social impact of the coronavirus pandemic. The former U.S. Ebola czar and medical journalist discusses public policy, homelessness, vaccination, politics, and many other key issues with other health and disease experts. Excellent listen for those who want to understand the events that are currently shaping our lives.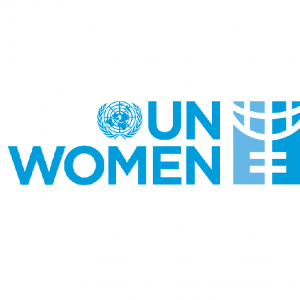 Featured Organisation of the Month
UN Women
UN Women have developed a special response to the coronavirus outbreak. They aim to reduce the negative impact it is having on women and girls, as well as creating a long-term and permanent recovery plan. They are focused on reducing violence against women, economic and social protection, supporting the equal sharing of care work, increasing women's participation in covid-19 response and decision-making, and ensuring that data collection takes an inclusive approach. Take a look at their inspiring work here, and find many useful resources.
Featured Online Resource of the Month
The British Medical Journal's Coronavirus Hub
Provided by the British Medical Association, the BMJ is a peer-reviewed medical journal who created this free covid-19 hub to support healthcare professionals, researchers and educators in their response to the pandemic. It is updated daily, and aims to assist with decision making and includes practical and clinical guidance, the latest news, courses, infographics, information on the vaccine rollout, and the latest research and journals.