Must-have tools and resources for activists, campaigners, and NGOs looking to make our world a better place. Connect with excellent initiatives, discover events near you, explore our real news directory, and learn about online activism.
At Better World Info, our handpicked online tools and resources support those who want to help change the world. We invite activists, NGOs, non-profits, experts, and those wanting to get involved, to find campaigns you can connect with, and start affecting change today!
Stay informed with real news, find many excellent alternatives to the mass media. Explore free courses, learn how to use social media platforms for change, and get information on your privacy and online protection. Browse our carefully selected event calendars to find online and in person conferences, marches, workshops, protests, important international days, and lots more.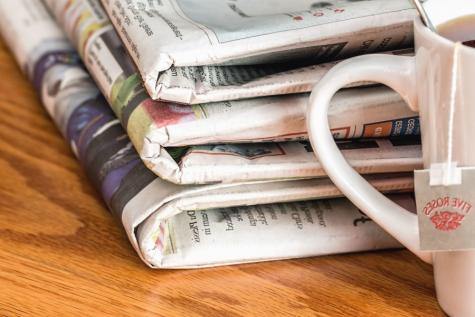 Better World Info brings you the best in factual, independent, and investigative journalism. With this real news platform – never miss the important headlines again.
Search our critical comments category for top analysis of news from around the world. With special focus on issues in the U.S. and the UK.
In real news by region you can search for country specific, interesting, and reliable media outlets dedicated to issues in that area. If you are looking for news on a specific topic, discover a treasure trove of media organisations who specialise in your field of interest. Find the most credible news sites on topics such as environment, human rights, social justice, sustainability, peace, and all other major issues affecting our world.
Video news has transformed the way events are delivered to the public. Up to the minute, reliable, and engaging stories are broadcasted by our recommended video news providers. As one of the fastest ways to convey news, video is an excellent format to educate the world.
News on the go has never been easier, with excellent radio and podcast options provided by only the most reliable and informative hosts. Check out our top selections including The Take from Al Jazeera, and in-depth expert interviews from Democracy Now!
Tired of endless scrolling, deciphering fact from fiction, and bored of reading shock headlines with no substance? Follow Better World Info's carefully chosen up to the minute Twitter lists, featuring experts from all fields, and sorted by category. We also recommend inspiring organisations, and individuals working for a better world. Check them out on Twitter, Facebook, and Instagram - more information here!
If you enjoy longer reads that provide the full picture, our recommended blog category is for you. We suggest informative and independent bloggers who focus on global issues including conflict, environment, climate, and social injustice.
Finally, if you are craving something a bit different, Better World Info brings together other kinds of special media that we love, such as good news, political cartoons, censored stories, and our personal highlights of real news that fall outside of normal categories.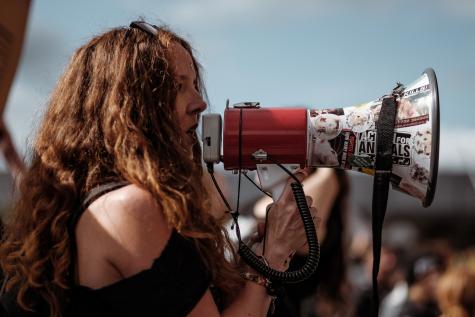 Jump start your journey into helping make our world a better place with our excellent resources and guides handpicked for activists, NGOs, and concerned citizens.
Better World Info is a great place to find everyday online services to make your life a little easier. You will find major city guides, information on financial markets, work and jobs, anti-virus software, and even dating.
Our guide to all things internet selects the most useful online tools to support your online life. Learn how to stay safe online, and get the most out the overwhelming online world. Discover information on search engines, email platforms, video conferencing, internet privacy and vpn services, internet freedom, cybercrime, and much more.
In our must-have guide on social media learn how you can transform your social media platforms into a tool for change. This toolbox for NGO's, campaigners, and activists provides you with key information on blogging, metrics, media literacy, words of caution, and free online courses. Find guides and criticism on Facebook, Twitter, YouTube, and Instagram.
Looking for a campaign to support, or ideas on how to get your own started? Check out Better World Info's collection of past and present initiatives on lots of key issues including the oil, gas, and coal industry, pipelines, divestment, nuclear weapons, plastic, water and ocean protection, pesticides, and multinational corporations.
If you want to improve your knowledge of environmental issues, enhance your leadership and advocacy abilities, or even start up your own social business, MOOCs could be the answer you are looking for. Explore the exciting world of massive open online courses - they are affordable, flexible, and can be a steppingstone to many opportunities. Search by topic and find courses on entrepreneurship, international relations, sociology, health, climate and sustainability, human rights, management, journalism, and communication skills.
Better World Info's tools and resources for activists and changemakers provides you with everything you need to start making positive changes in the world today! Find training toolkits and guides, campaigning and social change resources, information on digital activism, leadership resources, NGO and non-profit management, and even tips on how to fight censorship and surveillance.
If you have been searching for crucial initiatives to support, whether it be using your skills, time, or money, then look no further. We have narrowed down the best and most effective social impact initiatives and non-profits who desperately need your help. We wish to draw attention to their excellent work, connect likeminded individuals, and advocate their important causes. You can also check out our What Can I Do? section for information on how you can help improve Better World Info, and spread the word.
With Better World Info now boasting over 425,000 links, we have highlighted our special features of the site so that you can quickly find the absolute best bits. Search by category to find essential information on social justice, peace, the environment, politics, and so much more.
Petitions offer a simple, fast, and free way to raise awareness and create a collective voice for change. They are a valuable tool in getting public opinion across to decision makers.
Celebrate innovation and creativity with some words of wisdom from inspiring leaders, peace advocates, environmentalists, human rights defenders, and other heroes. Wisdom provides us with light in dark times. We hope you find inspiration and positivity in some of our favourite quotes, uplifting books and videos, and stories celebrating the triumphs of underdogs.
Finally, we explore the history of our precious planet, the universe, early societies, the discovery of the Americas, and other notable points in history. Get lost in our excellent historical guide featuring key discoveries, civilisations, and history through the ages.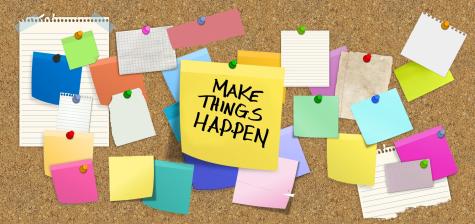 With the growing popularity of activism, protests, online conferences, webinars, and everything in between, knowing where to start can seem impossible. Our unique and huge events guide and calendars for a better world provides you with a comprehensive tool for finding events of interest.
Checkout our events in 2022 calendar for key events worldwide happening this year. Sorted by month, it is easy to find upcoming summits, seminars, and protests – all supporting our shared mission for a better world.
Looking for events which are happening in a specific region? Find calendars dedicated to excellent events in Europe, North America, Latin America, Asia, Australia, the Middle East, and Africa. In each category you can learn about important events which are helping to develop themes of peace, nonviolence, democracy, equality, sustainability, and environmental protection.
Better World Info's international days category offers in depth coverage of the special days dedicated to honouring heroes, raising awareness of key global issues, celebrating minority communities, and bringing humanity together for a common goal such as peace. Help us to celebrate and raise the profile of important days such as Hiroshima Day, Oceans Day, World Refugee Day, and Human Rights Day.
.
Our Useful Tools resource is designed to support activists, NGOs, non-profits, campaigners, educators, students, and anyone who is interested in making our world a better place. By providing access to real news outlets, we hope to enable the spread of reliable and trustworthy information. By providing easy to use calendars for important events, we hope to raise their profile, and encourage participation. By providing essential tools, Better World Info aims to remove barriers so that everyone can help make a difference.
.
Article by Rachael Mellor
USEFUL TOOLS by Rachael Mellor is licensed under CC BY-NC-ND 4.0
.
Image 1: 'Untitled' by Priscilla Gyamfi is published under the Unsplash license
Image 2: 'Untitled' by Stevepb is published by Pixnio under CC0
Image 3: 'Untitled' by Clem Onojeghuo is published under the Unsplash license
Image 4: 'To make the impossible possible' by Gerd Altmann is published by Public Domain Pictures under CCO
Share